Hi guys,
I am very new to the whole peppermint / linux world and am stuck at what is probably a very simple issue.
I am trying peppermint form my usb drive. When I go to install on the hard drive there are a few questions i am unsure of in the installer. I have windows 7 and need to keep it until I get to grips with linux and am anxious I'll wipe it out by accident!!
1. The installer has detected that the following discs have mounted partitions:
/dev/sdc, /dev/sdd
Do I want the installer to try to unmount these partitions on these discs before continuing?
I have chosen no but am unsure if that is the right option?
2.Replace windows 7 or do 'something else'. - To which I choose something else.
3. Then I get this page and this is where I freak out! What do I need to do? (assuming I have made the right choices to this point?)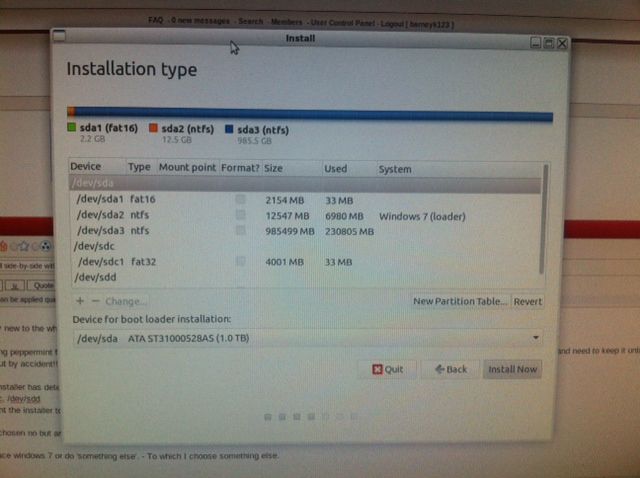 Many thanks for all your help folks!
Barney