Hello Mark,
This is good news
I'm looked at the Zorin 8 and Linux lite 1.0.8, but I still Peppermint OS is my Linux distro number one! I have Peppermint-OS 4 installed as the only OS for people whom I sometimes help with their previous Windows laptops. And they didn't even now what Linux exactly was. One is a man in his 50's and a woman in her 60's. Only the man had a minor issue with his taskbar, which I did helped him out with. He said he liked it and also said to me that his laptop was not getting warm any-more . And so far I did get no further complaints, which I consider as a very good sign.
I did read that Peppermint-OS 5 wil be a LTS release...
. . HIGH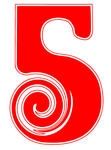 I'm looking forward to it.
Greetings Pengo