Just got back from San Antonio, after a week of mission-critical meetings. Peppermint 4 OS pulled it off, again.
Had some problems with the Hilton's AT&T WiFi system. Installed Linux 3.12-rc3 during a breakout, and it got sorted.
Anyway, now that I'm safely back at the castle, I decided to upgrade Kingsoft Office to 9.1.0 Alpha12 Patch1...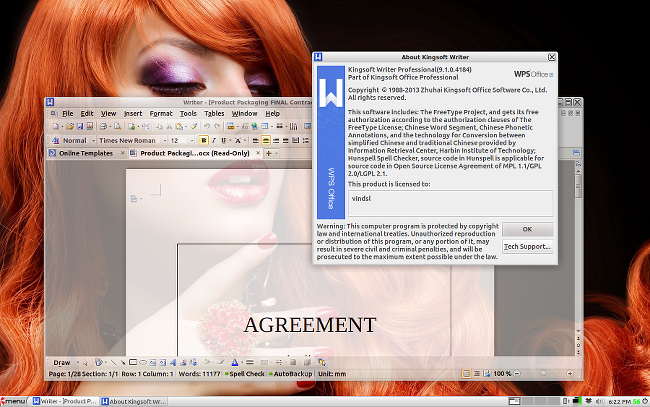 Keep up the good work. Peppermint rawks!